♦
---
Noise Factory is the brainchild of Anthony Van Der Linden and Gérald Jans, a pair of self-confessed recording and guitar-gear enthusiasts heralding from Wierde, Belgium. Gerald, Noise Factory's Studio owner, brings more than two decades of experience in recording, producing and shaping pristine guitar tone. Anthony, on the other hand, boasts an encyclopedic knowledge of all things pertaining to the world of speakers and digital emulation technology.
Together, their experience combines to serve the guitar community with sublime tools for unsurpassed tonal versatility. For nearly a decade their mission remains the same: Never stop experimenting and create captures that empower guitar players with everything they need to create – truly – exceptional tone!
---
♦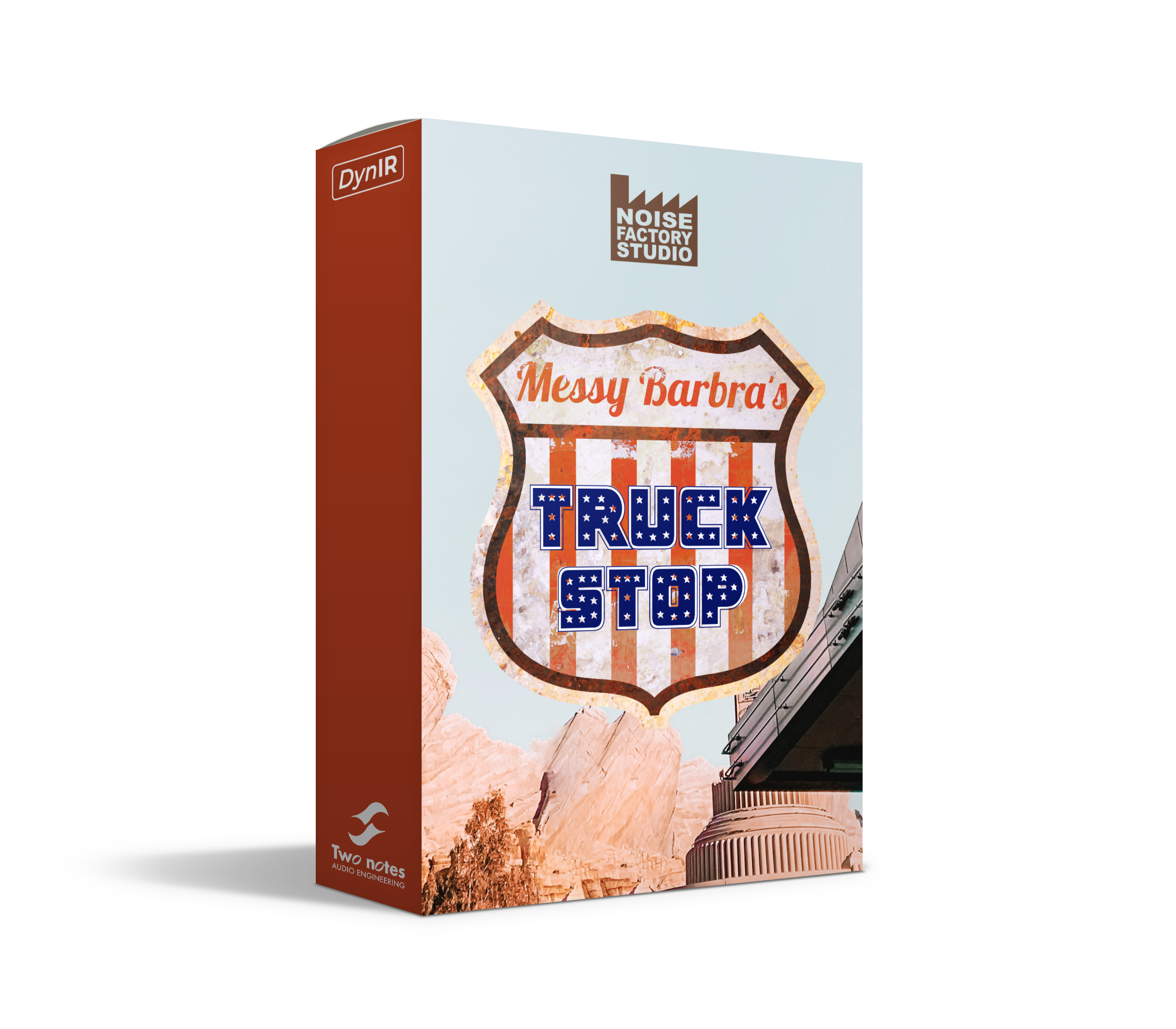 MessyBarbra's Truckstop: it's the apex destination for power-hungry tone heads seeking the undisputed pinnacle in boutique-euro-zone sonics.
With this new-for-2022 release Noise Factory set out to create their most audacious collection to date: inspired by a selection of Mezzabarba® and Diezel® amplification cabinets, and outfitted with a selection of premium Celestion® drivers, this is one capture series that delivers a supreme union of boutique mojo and rudimental tone trusted by the playing elite.
If your tone's in need of a well-deserved refuelling – or you're simply looking to dive into some local delicacies cooked-up by a legendary DynIR capture master duo – then MessyBarbra's Truckstop is one destination on your roadmap to tonal nirvana you just can't afford to miss.
What? There's more?
---
In tandem with the release of the "Noise Factory | MessyBarbra's Truckstop" DynIR Cabinet Collection, customers who purchase the cab pack before 7th July 2022, 10am CET, will receive a 40%-off coupon, redeemable across the entire Noise Factory library!
So, whether it's cabs surgically tuned for live or studio use, or some certified classic-DynIRs from the Two notes annals, there's never been a better time to level up your tone arsenal!
Ends 7th of July 2022
Terms and conditions apply.
SUper-charged IR files
You'd need 160.000 studio-grade IR files to replicate the versatility of each Two notes DynIR Cab.
Learn More
Try DynIR Captures for free
No Torpedo device? No problem. Try DynIR cabinets with a FREE trial licence of our industry standard plug-in.
Get started now
CREATE YOUR OWN CAB PACKS
Build your own DynIR cab bundle. The bigger the pack, the bigger the discount!