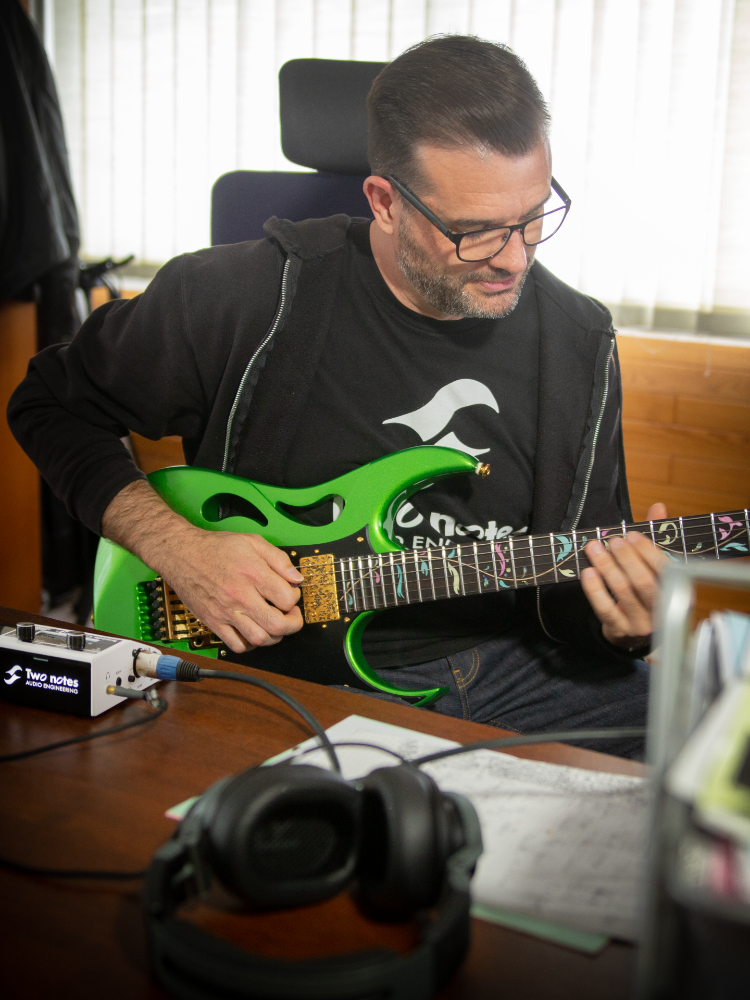 Who are "Two notes Audio"?
---
Two notes Audio Engineering is the brainchild of Dr. Guillaume Pille, a passionate musician who graduated from Montpellier University in 2005. During Guillaume's time at University (where he spent his rare spare time recording, gigging and engineering bands) he had become frustrated with having a great tube amp, an
ENGL
, but not being able to use it to its full potential – and that is before he started to think about recording guitar tones or engineering other bands. Guillaume understood that this was a common problem faced by many players  / producers / engineers – they just wanted to open their amp up but don't have the opportunity to do so.After turning down the option to be a post graduate lecturer at University, Guillaume's passion for music and tone drove him to develop the product he needed to 'open his amp up' fully. At that time, there wasn't a product available to allow him to do that (and have it sound awesome – especially when recording at home) so he started to design one. His thought process was clear – he needed the ability to record amps sounding full and powerful and feel all the response that comes with them 'running hot'. Ultimately, Guillaume needed the ability to play (and record) with complete control of sound levels.
Guillaume: "There was nothing available so I just decided to design what I needed. Digital processing was getting so good… with the consistency and flexibility and, most importantly, the quality of tones it could produce, I saw that my vision of controlling and using a tube amp to its full potential was still some distance away, but I could see how to get it closer."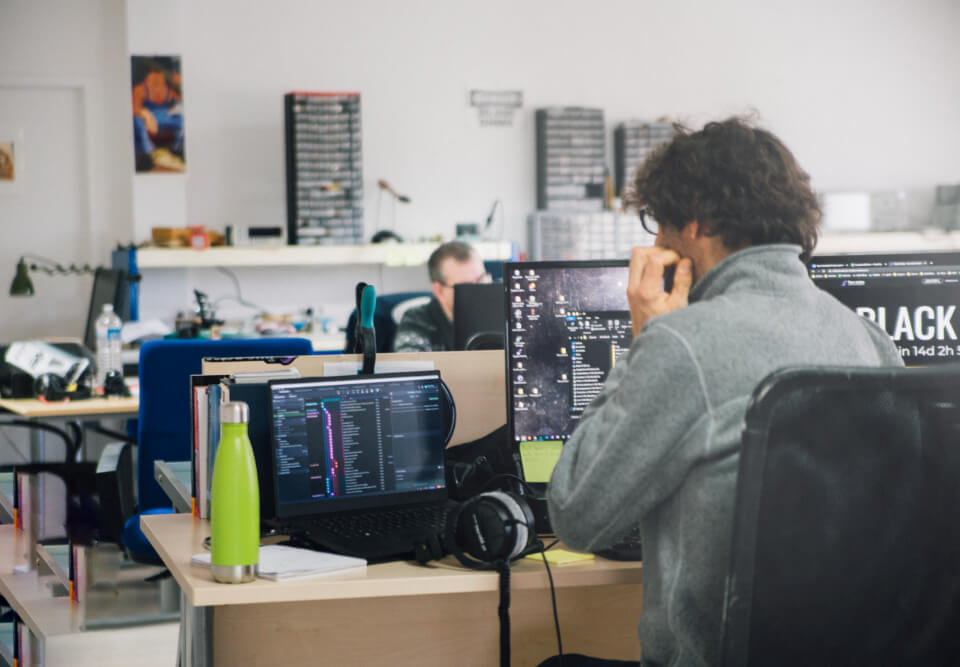 The Two notes team
---
The Two notes team all share Guillaume's vision. The vision, the desire, to create the best products (that not only the team at Two notes need, but players from all over the world need) to find the inspiration to make amazing music with flawless, yet controllable, tone.
Guillaume: "I believe in surrounding myself with people who can do their job to a higher standard than I can. We share a huge passion for music, a belief that technology is the way forward, and the need to create the tools to deliver amazing organic tones"
---
Want to join the Two notes team?   Careers
With well over 450
DynIR
Virtual Cabinets available (a number which is steadily increasing) from the Two notes store, including the artist series and authorised captures from brands such as Mesa Boogie, Victory Amps, REVV, Fortin and Celestion (including official captures from Orange, Vox, Blackstar and Suhr) means that all of the Two notes are one step closer to realising his original dream.
Guillaume: "We do not create disposable products, or ones that will be obsolete within three years. I am proud that every product we've made still stands up today along our journey of innovation, and they are used in studios, on stages, almost everywhere. We aim to maintain the reaction between player, their instrument and their amplifier while offering the convenience and flexibility that only the digital environment can provide. The challenge has been to make products affordable and accessible to all, with killer tone, and with the Captor X, I feel we are finally getting close to that ultimate dream – every day we all come into the office, or log on, with laser like focus to be the best at what we do. And that is to innovate."
Looking for a partnership with Two notes?
Retailers, Distributors, Brands and Artists please contact partners@two-notes.com