♦
---
When you think of no-holds-barred genre-defining "Industrial Metal", no one – we repeat: No One – is more revered than genre-pioneers Ministry.
Their music is founded on a bedrock of machine-like precision. They're synonymous with the pinnacle in cutting edge guitar sonics. They're fuelled by a mantra of never being pigeon-holed by any conventional paradigm. It's no wonder their nefarious blend of musicality and performance-centric prowess has resulted in 6 Grammy nominations and mainstage performances at the likes of Lollapalooza, Big Day Out and Wacken Open Air. When we heard – from none-other-than David Gnozzi (MixbusTv) – axe-smiths Cesar Soto, Monte Pittman and Paul D'Amour were interested in an official Artist Series DynIR release, it's an understatement to say we jumped at the chance!
---
♦
Introducing the Ministry | Hot Rod DynIR cabinet collection
Packed with 5 captures hand-picked for their primo sonics by the men of the hour, expect power, precision and utmost versatility from cabs that have paid their dues across stages and studios internationally. First up there's Ceasar's Wizard® straight 4×12 outfitted with Celestion® Creamback 65s and a Marshall® 4×12 with raunchy punch-fuelled Greenbacks. Add to this Monte's Weber Speakers® Silver Bell-equipped Emperor® 4×12 and mighty Orange® 4×12 with V30s, and the match is set for a six-string assault of meteoric calibre. Last – but by no means least – ex-Tool progressive metal bassist Paul D'Amour offered up his coveted Ampeg® 8×10 cab outfitted with an octet of stock drivers. It's plain to see, this is no run-of-the-mill release; it's the creme-de-la-creme when it comes to bonafide grade-A guitar and bass sonics!
What about the capture? There's the studio-grade Pre's, a must-have mic collection and of course, a live room to die for. Recorded by our resident Two notes capture master and David Gnozzi (MixbusTv) at Stagg Street Studio, LA, the resultant captures fall nothing short of a turbo-charged hot rod assemblage, brimming with all the hallmarks you've come to expect from an Artist Series Release and a sure-fire guarantee for immediate adoption from the studio to the stage!
Check Out Ministry's New-For-2022 DynIRs
Looking for the Ultimate SteamPunk inspired Collection?
---
It's a stone hard fact: no genre complements SteamPunk culture better than Industrial Metal. It's powerful. It's relentless. It's the epitome of tuned, surgical tone that's rooted in heavy sync and percussive repetition. If you're in the market for tones inspired by legends in the field including Ministry, Marilyn Mason and Nine Inch Nails, this pack knocks-it-out-the-proverbial-park.
Take the plunge and empower your tonal armoury with everything you need to conjure images of sci-fi's greatest parallel universe, brimming with anachronistic technologies and the undeniable scent of "what could have been"!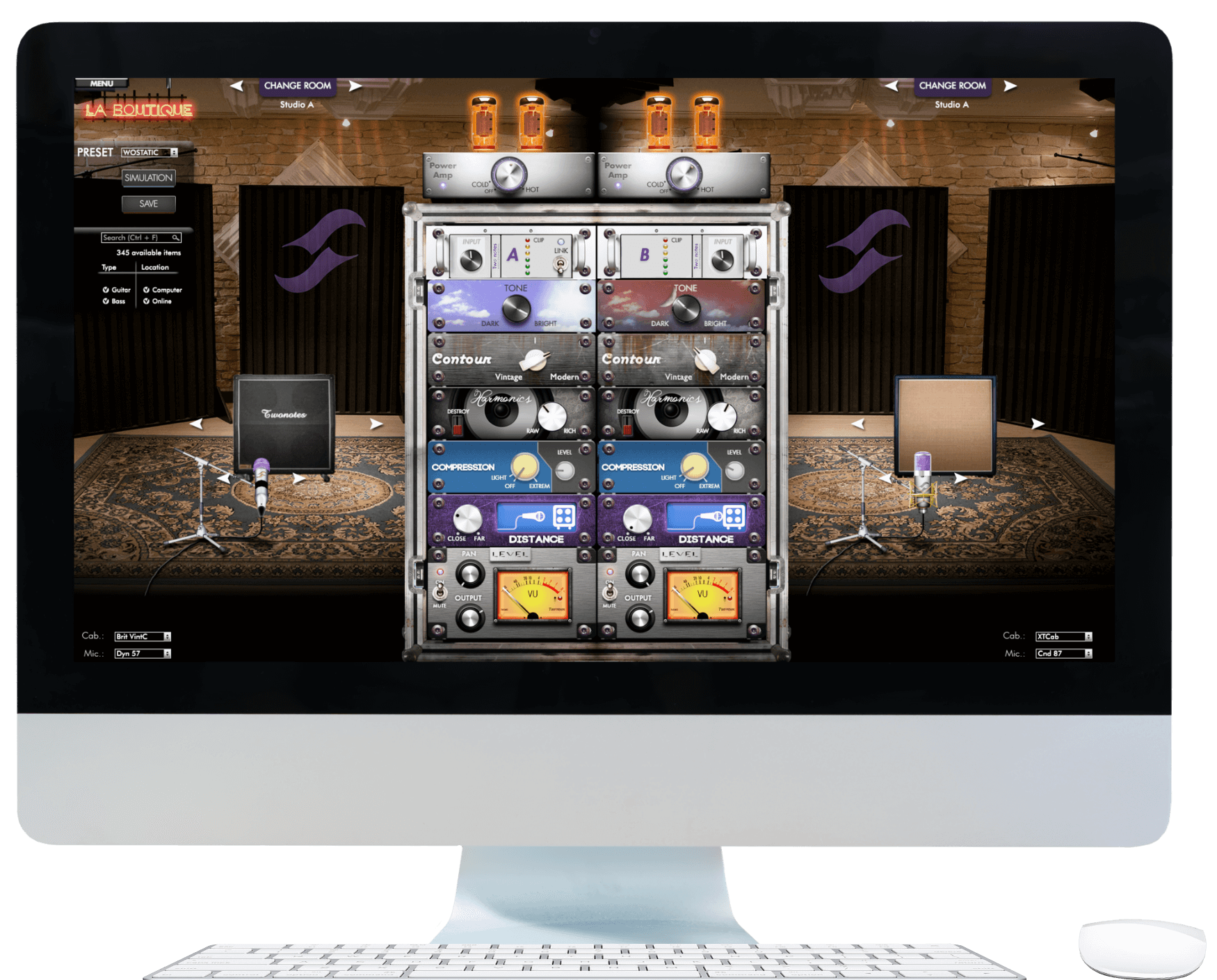 New to DynIR? Discover Torpedo Wall of Sound
Introducing the industry standard audio plugin for virtual miking, power amp simulation and studio grade post effects with Two notes DynIR Technology. With over 450 DynIR Virtual Cabinets available, each with 8 mics, there is no better way to record your guitar/bass tone and have the tone be consistent, perfect, every time.
Best of all, just one DynIR purchase unlocks the full version of Wall of Sound; experiencing leading edge guitar sonics has never been easier!
Super-charged IR files
You'd need 160.000 studio-grade IR files to replicate the versatility of each Two notes DynIR Cab.
Learn More
Try DynIR Captures for free
No Torpedo device? No problem. Try DynIR cabinets with a FREE trial licence of our industry standard plug-in.
Get started now
CREATE YOUR OWN CAB PACKS
Build your own DynIR cab bundle. The bigger the pack, the bigger the discount!