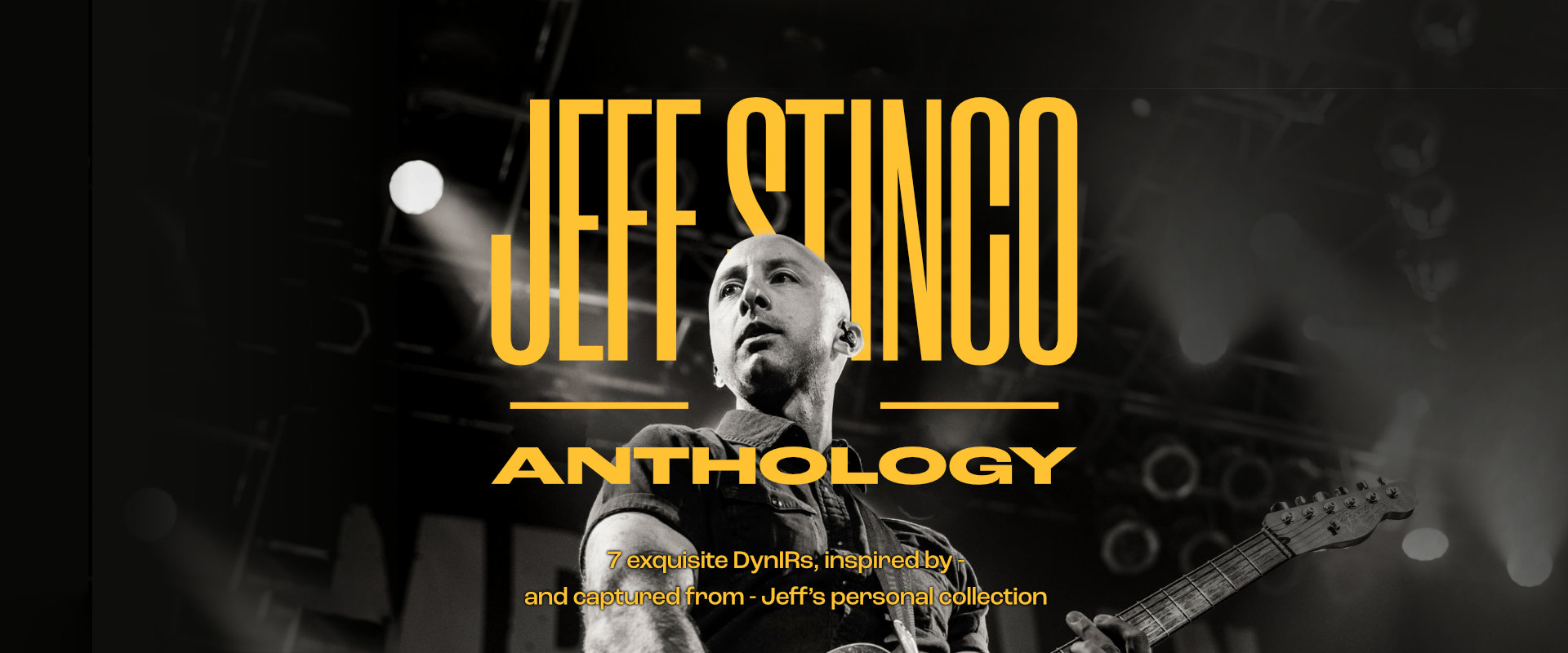 ♦
---
With a career spanning 2 decades, 12 international platinum-rated certifications, six studio albums, two live albums, one video album, three extended plays and twenty singles, it's clear to see that lead guitarist of Canada's-own Simple Plan – Jeff Stinco – knows a thing or two about standout tone. When Two notes HQ caught wind of his immense gear collection, it was certain we needed to get in on that action!
---
♦
Enter the Jeff Stinco | Anthology
7 exquisite DynIRs, inspired by – and captured from – Jeff's personal collection at MoonSun Studios in Laval, under the watchful eye of veteran Capture Master, Andy Cherna (Diffusion Audio).
From a "Secret Sauce" Marshall® 4×12, to a studio main-stay Bogner® 4×12 – lest we forget a 1964 Vox® AC30, a Two-Rock® 2×12 outfitted with twin WGS®-Designed TR1265B speakers, and a super-rare 1964 Fender® Deluxe 1×12 outfitted with a genuine Oxford® 12L5 ceramic magnet driver – all the rudiments of formidable artist-grade tone were primed from the get-go. Cap this with pro-grade preamps, an exquisite selection of mics and Grade-A converters, and the resultant DynIRs were earmarked as bonafide Two notes Classics before we even hit "record"!
Introducing Glitterati Gangbuster
Elite-level Tone for Less
Every once in a while, a true gem enters the Two notes catalog. They're uber-rare, innately unique and highly sought-after by the tone chasing elite, gracing countless wish-lists requested by the growing legions of Two notes users. Introducing Glitterati Gangbuster. A collection of 10 elite-level captures from the Two notes archives, curated to empower you with the Crème de la Crème in super-rare, hard-to-come-by tone.
Whether it's a Hidden Gem from the BHG Alien series release, artist series must-haves from the likes of George Lynch, Ken Susi or Jeff Stinco, or some capture master favourites including the notorious Bommel Lowboy, Glitterati Gangbuster falls nothing short of tone-chasing Nirvana. For players seeking something unique to add an air of je ne sais quoi to their toneal prowess, look no further.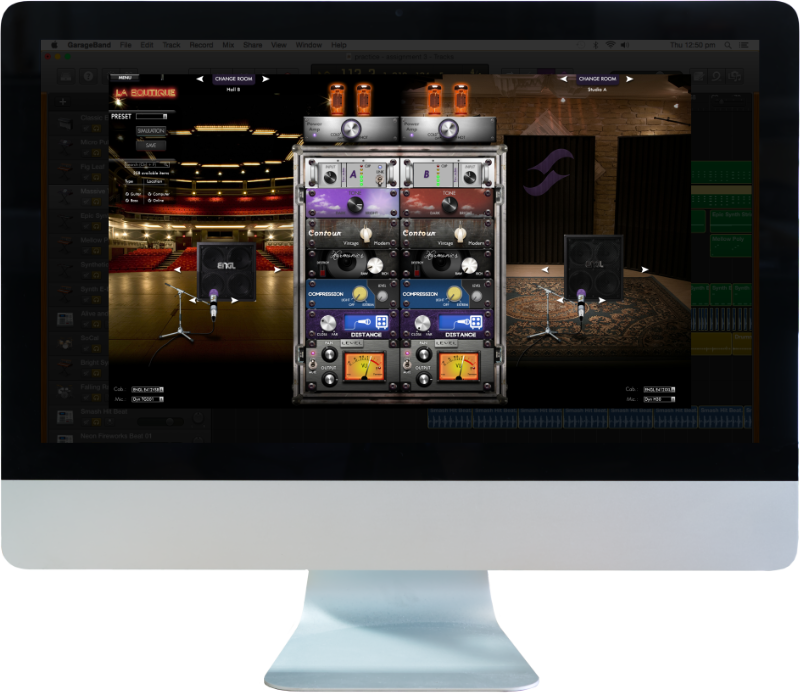 And one more thing…

If all that wasn't enough, a single cabinet purchase from the Jeff Stinco | Anthology unlocks a lifetime licence to our critically-acclaimed Wall of Sound software. So whether you're looking for that extra something to add to your latest track, or simply seeking to jam out in the studio, now is the time to discover our class-leading ecosystem.
Super-charged IR files
You'd need 160.000 studio-grade IR files to replicate the versatility of each Two notes DynIR Cab.
Learn More
Try DynIR Captures for free
No Torpedo device? No problem. Try DynIR cabinets with a FREE trial licence of our industry standard plug-in.
Get started now