♦
---
When your roster includes Bring Me The Horizon, Motorhead, Funeral for a Friend, Twin Atlantic, Nova Twins, Kids In Glass Houses, Sylosis, The Ghost Inside and (many) more, it's plain to see you know a thing or two about primo guitar sonics. Enter GRAMMY & Mercury nominated Romesh Dodangoda, Producer and gun-for-hire when it comes to producing, recording and mixing some of the world's seminal contemporary releases. His gear collection is palpable. His tonal expertise is second-to-none. He's an arbiter of precision exactitude. Capping this off, Romesh is a killer axe-smith to boot, devoting decades to honing the perfect recorded guitar tone – but don't take our word for it, check out his back-catalogue and listen for yourself!
When given the opportunity to work with Romesh on a DynIR cab collection, all captured in his purpose-built HQ in the heart of Cardiff and expertly tuned for stand-out studio-grade tone, it's an understatement to say we jumped at the chance!
---
♦
Introducing the Romesh Dodangoda | Studio Essentials Collection
The pinnacle in studio-grade guitar sonics starts – and ends – here!
With 10 captures inspired by the likes of Mesa Engineering®, Zilla®, Marshall®, Orange, BlackStar®, Laney® and Victory®, lest we forget a driver assortment featuring Celestion®'s finest, this really is a release of nefarious proportions for the studio-centric axe-smith. Add to this Romesh's personal mic collection, primo outboard and Capture Master (Adam Steel: Hop Pole Studios) into the mix, and the resultant captures are a veritable force to be reckoned with. Oozing with definition, clarity and the unadulterated tone of certified-hit-making enclosures, this is the definitive assemblage when it comes to players seeking to add headliner-grade sonics to their tonal arsenal.
Check Out Romesh Dodangoda's New-For-2023 DynIRs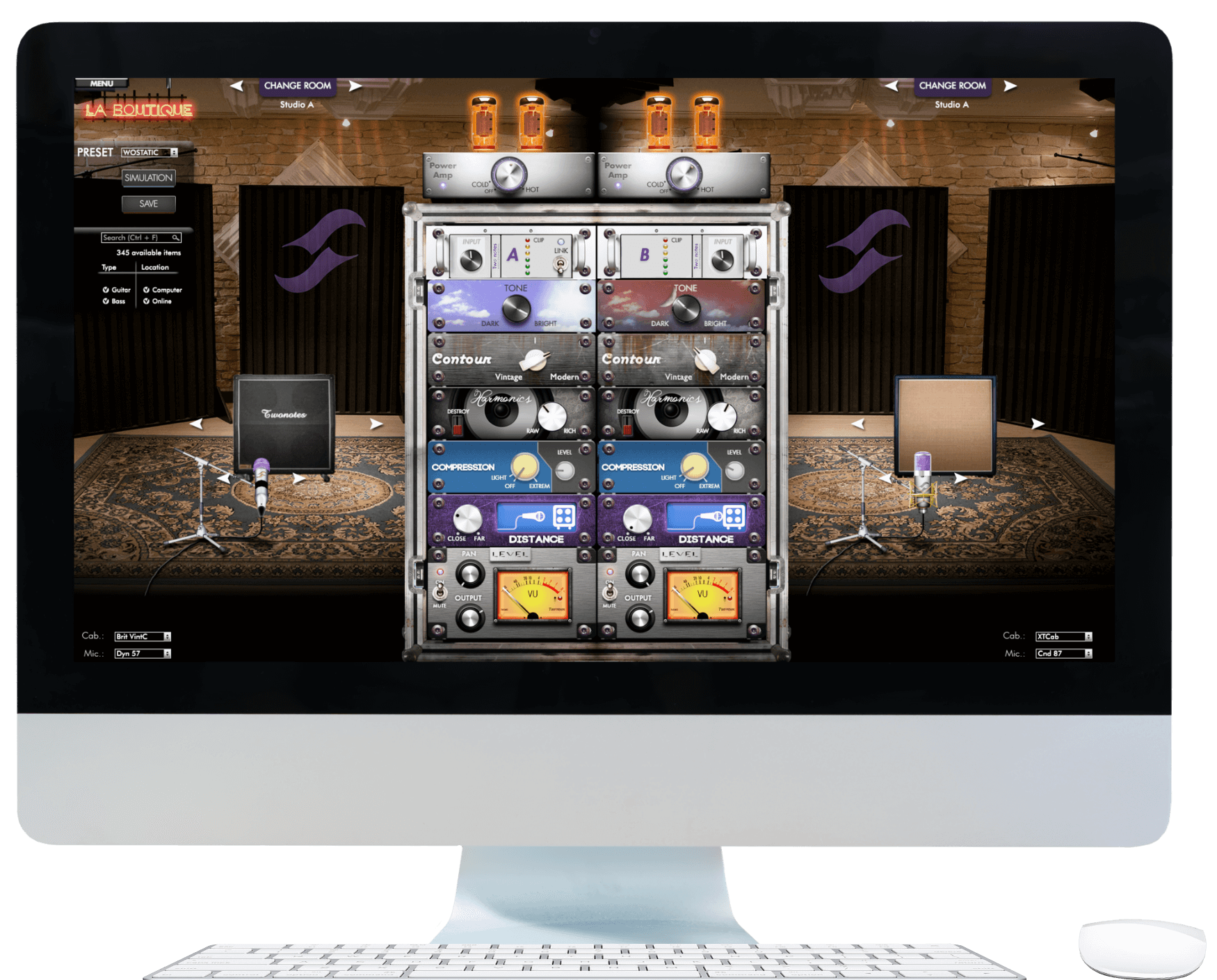 New to DynIR? Discover Torpedo Wall of Sound
Introducing the industry standard audio plugin for virtual miking, power amp simulation and studio grade post effects with Two notes DynIR Technology. With over 450 DynIR Virtual Cabinets available, each with 8 mics, there is no better way to record your guitar/bass tone and have the tone be consistent, perfect, every time. Best of all, just one DynIR purchase unlocks the full version of Wall of Sound; experiencing leading edge guitar sonics has never been easier!
Super-charged IR files
You'd need 160.000 studio-grade IR files to replicate the versatility of each Two notes DynIR Cab.
Learn More
Try DynIR Captures for free
No Torpedo device? No problem. Try DynIR cabinets with a FREE trial licence of our industry standard plug-in.
Get started now
CREATE YOUR OWN CAB PACKS
Build your own DynIR cab bundle. The bigger the pack, the bigger the discount!