Buy A Captor X And Get 1000€/$ of Premium DynIRs!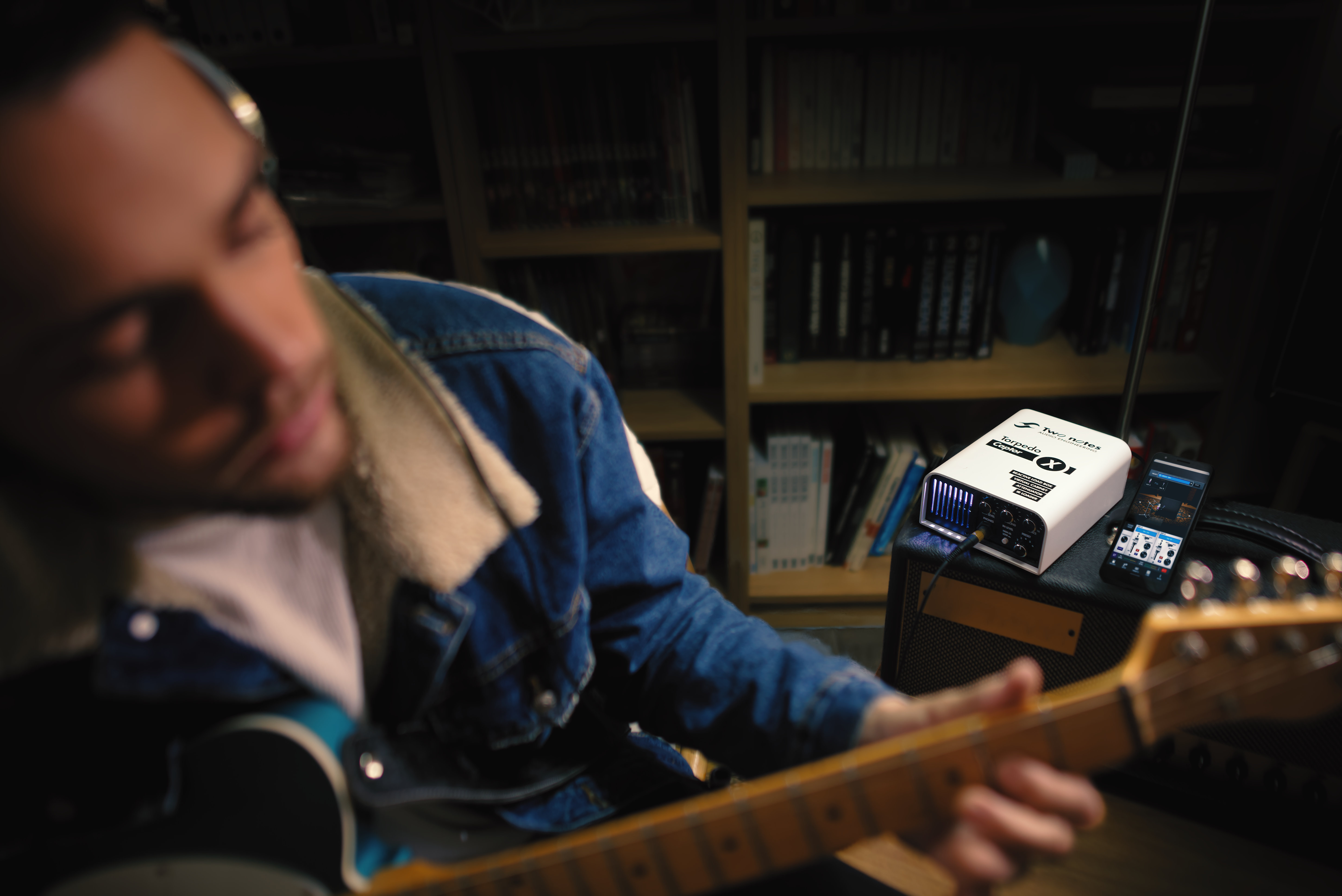 This Spring, Captor X really is the gift that keeps on giving thanks to our biggest cabinet giveaway ever. Buy Captor X before June 30th 2023 and get an expertly curated 100-cab strong bonus DynIR Cabinet Collection – that's right folks, there's 1000€/$ worth of DynIRs up for grabs making Captor X the perfect solution to control, refine and craft your signature tone! If you've ever needed an excuse to dive headfirst into Two notes' class-leading ecosystem, this has got to be it!
LEARN MORE AND FIND A DEALER
DISCOVER CAPTOR X - YOUR TUBE AMP'S BEST FRIEND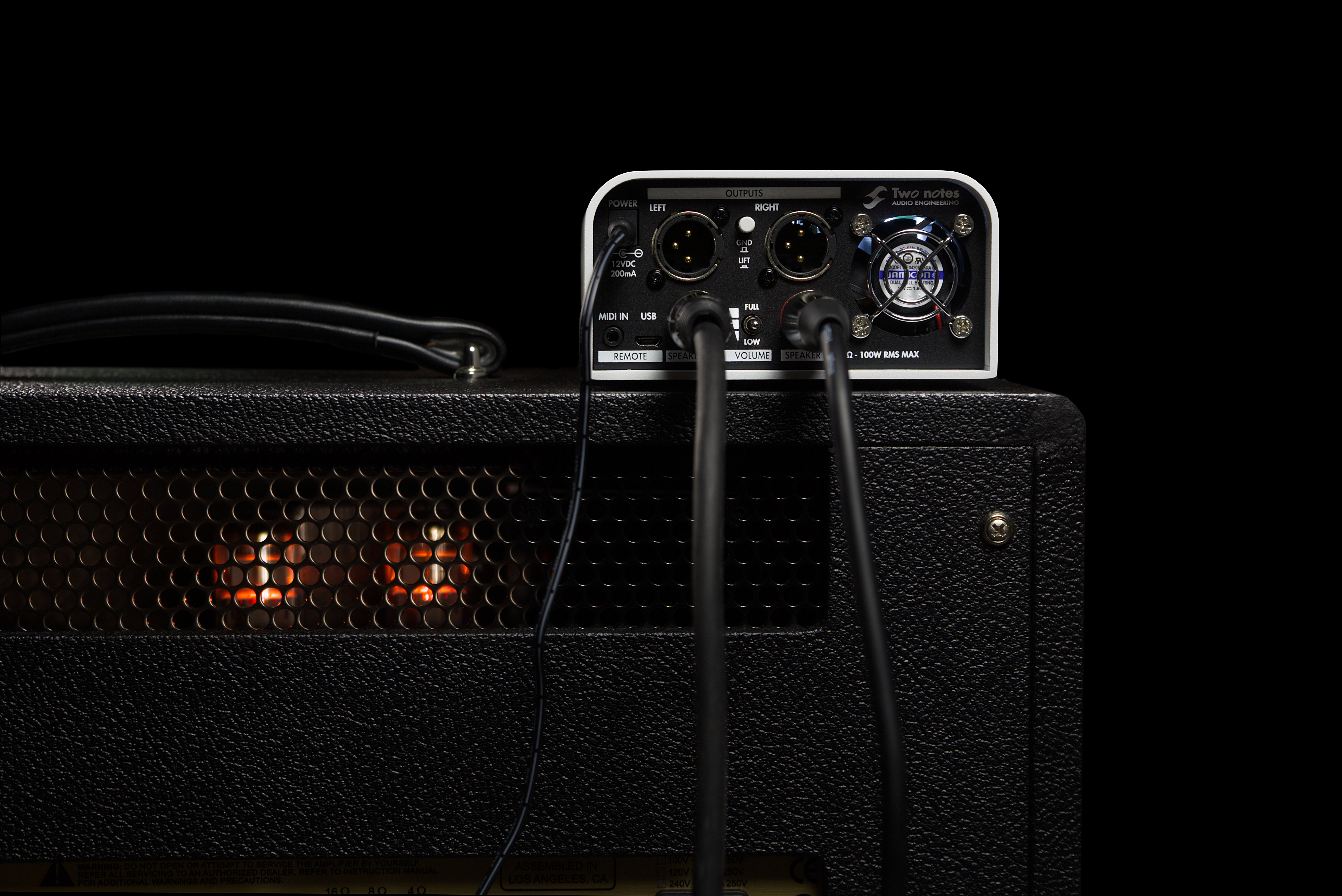 Torpedo Captor X
Compact Reactive Load Box, Attenuator, DynIR Cab Sim, IR Loader & Stereo Expander
Torpedo Captor X is a compact reactive load box, tube amp attenuator, miked cab simulator, IR loader and stereo expander for home, live and studio use. Playing your tube amp in a great sounding room with an exceptional choice of perfectly matched speaker cabinets and microphones is truly joyous and an unparalleled experience. The Torpedo Captor X is for tube amp lovers who crave this every time they play – no matter the environment.
Fed up with lifting heavy cabinets, inconsistent sound and stage volume issues? Torpedo Captor X allows you to "go direct" to a PA and/or audio interface with studio-grade DynIR cabinet simulations. Two notes Audio Engineering pioneered the digital load box and over the last decade, thousands of Two notes hardware users have captured and enjoyed the harmonic complexity and responsiveness of their tube amps both in the studio and on-stage. Torpedo Captor X represents the pinnacle of this legacy, resulting in the player's choice when it comes to a next generation, DSP-powered premium compact reactive load box.
Torpedo Captor X is the portable solution to your amp being too loud. Play your tube amp at its sweet spot and control your volume with the attenuator, anywhere. You can even enjoy your 100-watt rig in silence with an immersive headphone experience. Designed to embrace today's demanding on-stage and studio recording environments, Torpedo Captor X brings new features to the Torpedo Captor family including a Stereo Expander (Stereo Reverb and Twin Tracker), Enhancer, Voicing, Space, Noise Gate and XLR DI outputs with 3 routing options (Stereo, Dual Mono and Dry / Wet).
Effortlessly Control the Miking Chain
Pair Torpedo Captor X with your phone, tablet, computer or MIDI controller, and shape your tone with Torpedo Remote. Explore 32 carefully curated virtual cabinets complete with 8 microphones per cabinet and 13 room simulations. Save your favorite 128 presets. Select your room acoustics, output routing, EQ, reverb and edit any parameter from your device of choice. No other compact reactive amp attenuator offers such universal control of the miking chain.
Twin Tracker is an automatic double tracker. Your mono amp sound is routed to the left output and Twin Tracker creates another track (a virtual guitarist) on the right channel in real-time. The slight differences in timing and attack contribute to a truly massive sound.
Two notes developed an entirely new Stereo Reverb algorithm for Torpedo Captor X. Use the Space control to adjust the width of your stereo field and create subtle studio room acoustics or cavernous chambers for ambient soundscapes.
Voicing is a smart tone control enabling you to change the overall sound of all your presets at once. Seamlessly apply a quick fix to adapt your sound to the venue you're playing or the session you're recording. Dial left to emphasise the mid frequencies and cut through any mix; dial right to get a more scooped, modern tone. For added tweakability, the Enhancer offers the perfect blend of dynamic and tone shaping tools: Thickness and Brilliance emphasise the low and high end of the tone, respectively; Body will render your tone fuller and more present.
Two XLR outputs, Three possibilities
You will love the full stereo experience when playing at home, but in a live or studio scenario you may wish to route the outputs differently. Enable Dual Mono routing and send different signals to your FOH and monitors; apply different EQ settings and Reverb levels to each output. Want to change the tone after recording your killer riff? Enable Dry / Wet routing to send both your cab sim and dry amp signal independently to your audio interface; process the dry signal at your leisure in your DAW with the critically acclaimed Two notes Wall of Sound plugin (included).
So what are you waiting for? High-tail it to our promotion page today, find your participating retailer and dive into our ecosystem, safe in the knowledge you've got everything you need to make the tone in your head a reality!
LEARN MORE AND FIND A DEALER