Buy A Captor X And Get 1000€/$ of Premium DynIRs On Us!
This Spring, Captor X really is the gift that keeps on giving thanks to our biggest cabinet giveaway ever! Buy Captor X before June 30th 2023 from any Two notes stockist and get an expertly curated 100-cab strong bonus DynIR Cabinet Collection. That's 1000€/$ worth of DynIRs up for grabs, making Captor X the perfect solution to control, refine and craft your signature tone! Find your participating retailer today and prepare to dive headfirst into our class-leading ecosystem.
Better yet, redemption of these cabinets is a snap! Simply register your Captor X via Torpedo Remote on your desktop before June 30th 2023, and we'll automatically assign these cabinets to your Two notes Account!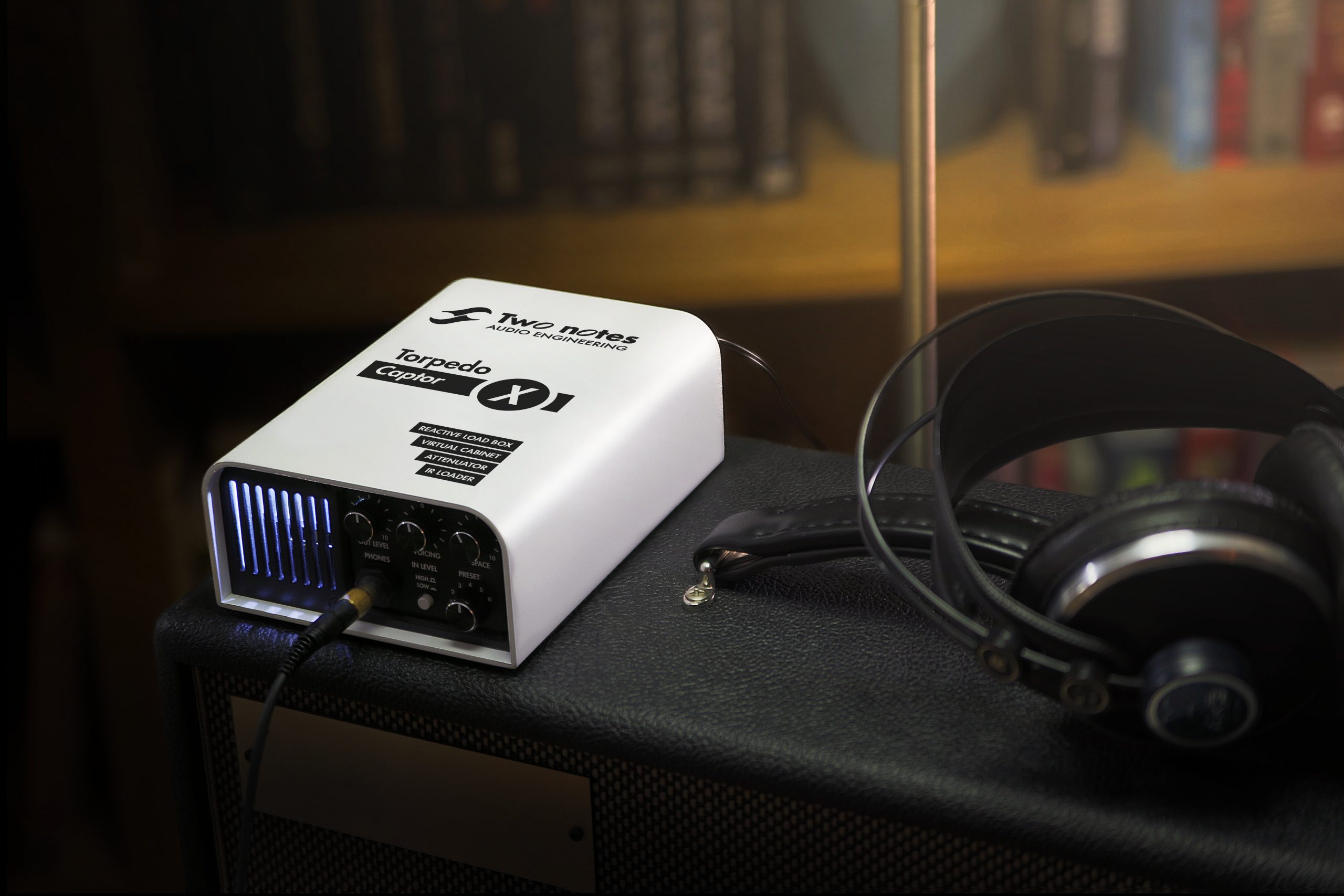 Compact Reactive Load Box, Attenuator, DynIR Cab Sim, IR Loader & Stereo Expander
Torpedo Captor X is a compact reactive load box, tube amp attenuator, miked cab simulator, IR loader and stereo expander for home, live and studio use. Playing your tube amp in a great sounding room with an exceptional choice of perfectly matched speaker cabinets and microphones is truly joyous and an unparalleled experience. The Torpedo Captor X is for tube amp lovers who crave this every time they play – no matter the environment.
Go Direct!
Fed up with lifting heavy cabinets, inconsistent sound and stage volume issues? Torpedo Captor X allows you to "go direct" to a PA and/or audio interface with studio-grade DynIR cabinet simulations. Two notes Audio Engineering pioneered the digital load box and over the last decade, thousands of Two notes hardware users have captured and enjoyed the harmonic complexity and responsiveness of their tube amps both in the studio and on-stage. Torpedo Captor X represents the pinnacle of this legacy, resulting in the player's choice when it comes to a next generation, DSP-powered premium compact reactive load box.
Learn MORE