♦
---
Born in England, Victory®'s critically acclaimed amplifier and cabinet line offer the perfect blend of simplicity in operation, flexibility in use and zero compromise in the all important tone department.
Their aim is simple: to create amplifiers that inspire the creative core of any performance, underpinned with stellar sonics and night-after-night reliability. With an expansive line of official DynIRs available, covering all mainstays in their iconic cabinet line, expect second-to-none sonics fused with unrivalled tactile control over every facet of your cabinet's tone.
---
♦
New Releases
2022 saw Victory® unleash a veritable horde of captures devised under one overriding mantra: retrofit their current line with a plethora of legendary drivers to showcase a modded slant on their stock assortment. Continuing this tradition for 2023, they've unleashed the Victory® Sheriff – Texas Ranger Edition and Kraken – Ultra Metal Edition collections – both of which offer the perfect blend of standout sonics and superior versatility for all your tonal exploits.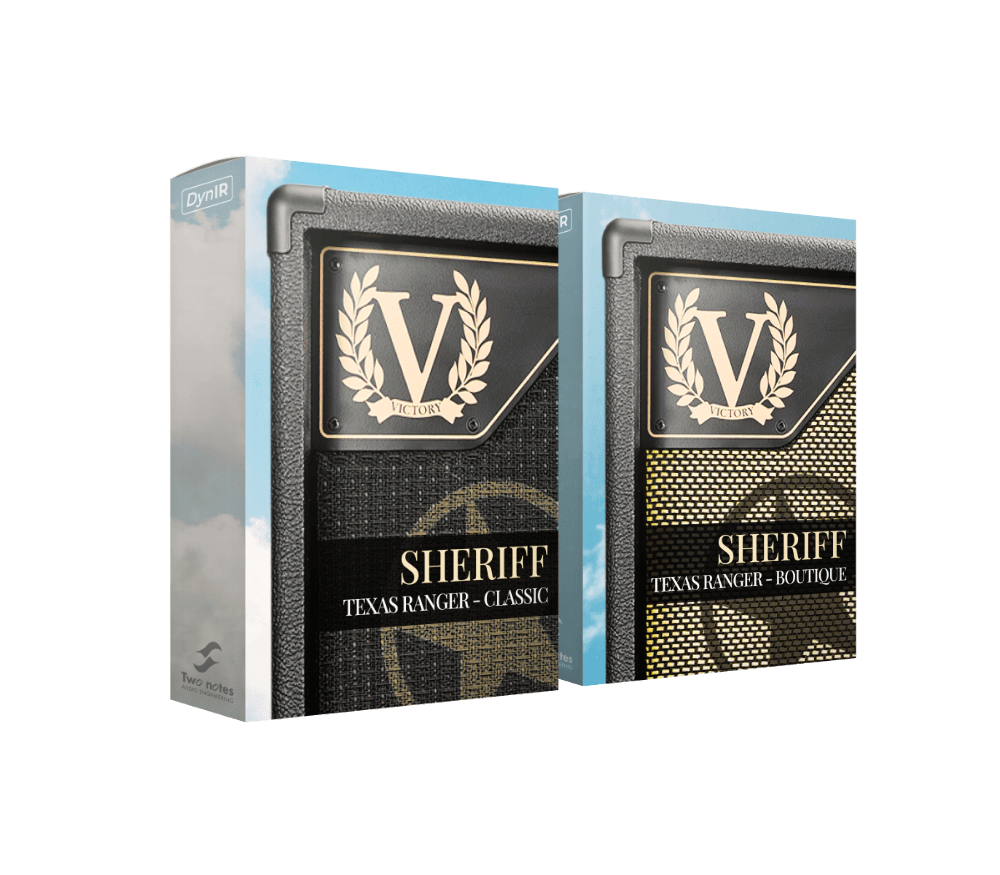 Introducing the Victory® Sheriff – Texas Ranger Edition (Complete) collection featuring captures inspired by the iconic Sheriff line of cabs, outfitted with Eminence®'s finest – the ever-popular Texas Heat drivers. They're punchy. They're defined. They're synonymous with a well-rounded F-A-T tone with oodles of top-end bite, an aggressive mid-range and deft levels of razor-like clarity to cut through any mix. Add to all this, a smattering of British-inspired voicing, and it's no wonder this Texan piller is a go-to for Rock and Alt-rock players seeking the pinnacle in primo raunch-fuelled sonics.
BUY NOW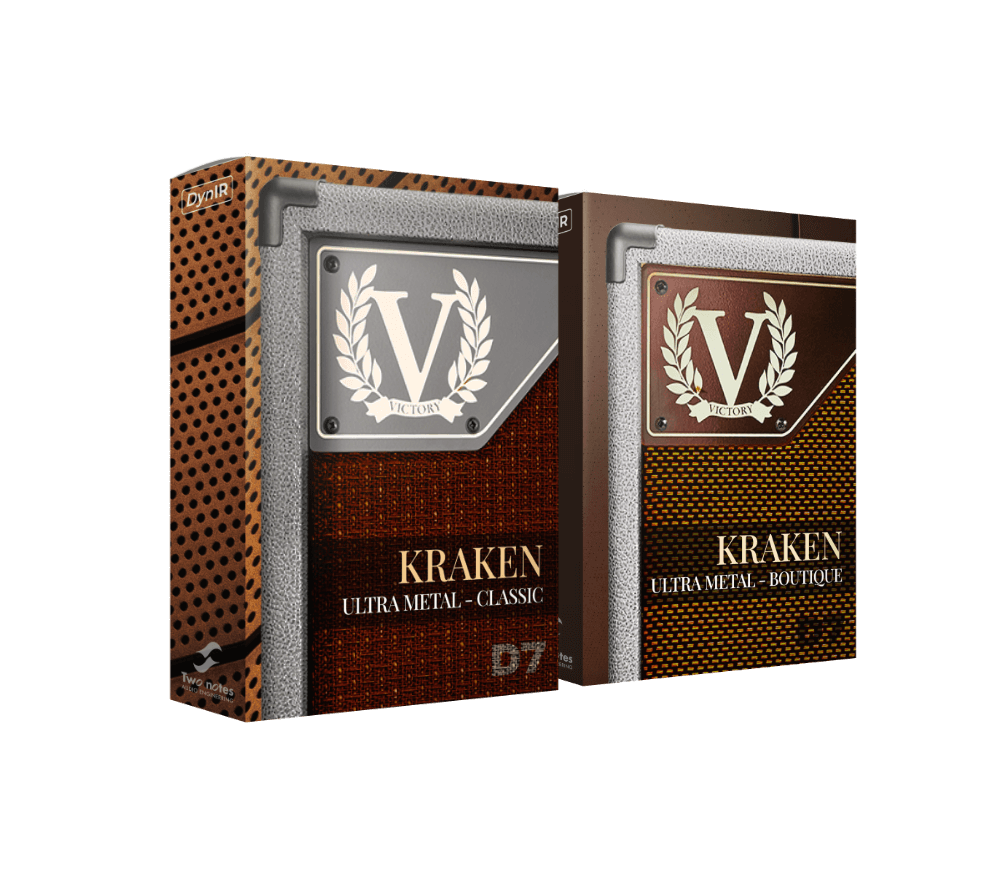 Enter the Victory® Kraken – Ultra Metal Edition (Complete) collection featuring captures inspired by the Kraken line of cabs, outfitted with Eminence®'s Mick Thompson Signature DV77 drivers. Engineered from the outset with a mantra fuelled by exacting balance and uncompromising response, the Eminence® DV-77 speaker is a veritable force to be reckoned with. Pushing super-tight punchy lows, a meaty mid-range and articulate highs without fizz, it's the perfect driver for players treading the harder side of alt-rock and metal.
BUY NOW
Looking for something more specific? We've got you covered!
Is it just the boutique or studio mic sets your tone demands? No sweat, our companion new-for-2023 Victory® collections deliver everything you need!
legacy Victory cabinets and packs
Super-charged IR files
You'd need 160.000 studio-grade IR files to replicate the versatility of each Two notes DynIR Cab.
Learn More
Try DynIR Captures for free
No Torpedo device? No problem. Try DynIR cabinets with a FREE trial licence of our industry standard plug-in.
Get started now