♦
---
Born in England, Victory®'s critically acclaimed amplifier and cabinet line offer the perfect blend of simplicity in operation, flexibility in use and zero compromise in the all important tone department.
Their aim is simple: to create amplifiers that inspire the creative core of any performance, underpinned with stellar sonics and night-after-night reliability. With an expansive line of official DynIRs available, covering all mainstays in their iconic cabinet line, expect second-to-none sonics fused with unrivalled tactile control over every facet of your cabinet's tone.
---
♦
New Releases
Hot-on-the-heels of the Torpedo Embedded V4 Pedal Amp launch, Victory are back with their most expensive DynIR releases to date courtesy of the Victory® Copper – British Heritage Edition and Victory® Duchess – American Legacy Edition collections.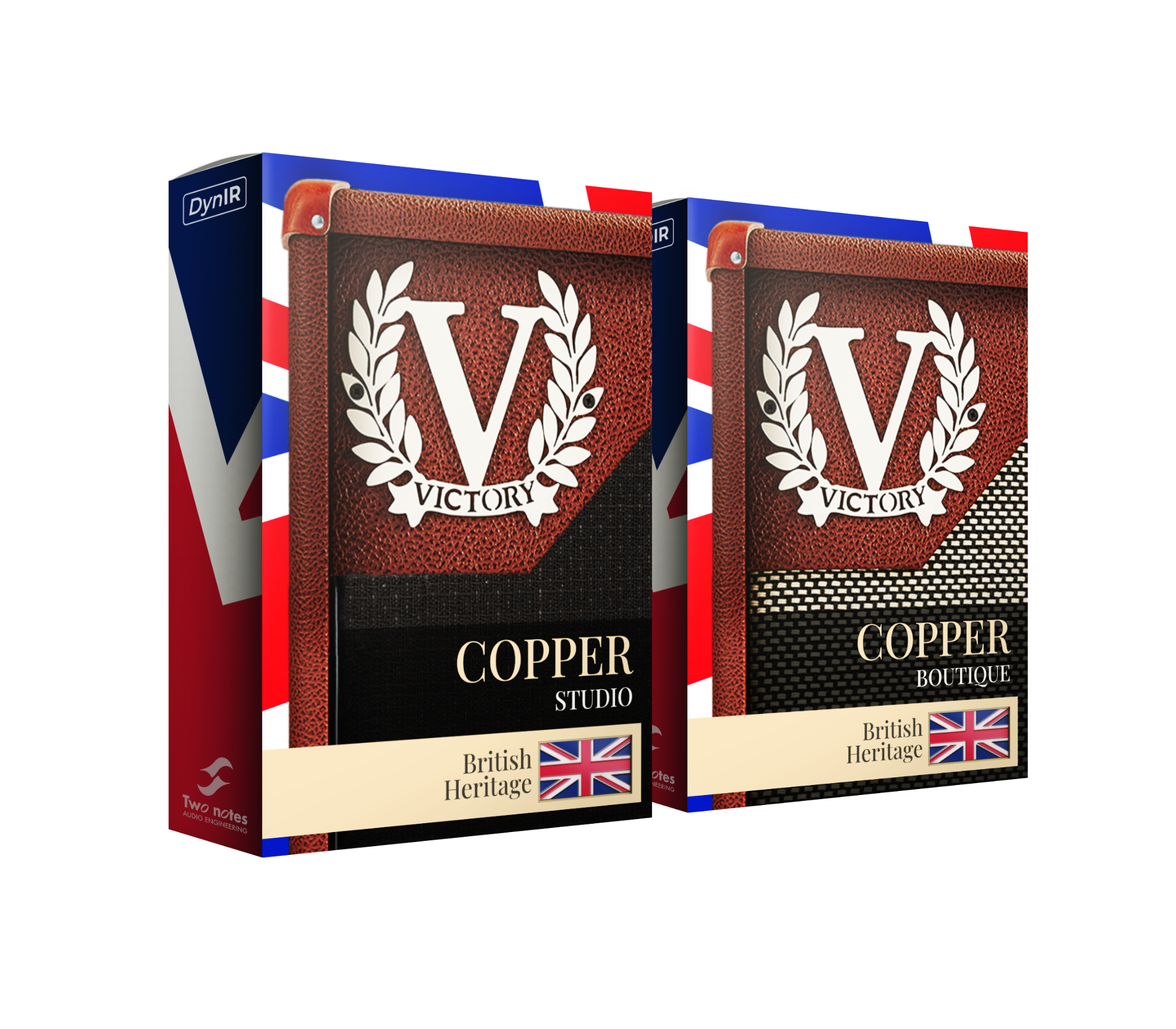 Introducing the Victory® Copper – British Heritage Edition (Complete) collection featuring Victory's Copper line of cabs, outfitted with Celestion® Alnico Blue drivers and available with the full arsenal of boutique and studio mic sets. The Alnico Blue is a legend in modern day guitar sonics; a firm favorite of countless axe-smiths for decades thanks to its glorious dampened attack, warm rounded lows, mellow upper-mids and a brilliant bell-like top-end. When your guitar needs to cut through a mix – complete with lashings of musical compression and sublime harmonic saturation – the Alnico Blue is a bonafide first, and final, destination.
BUY NOW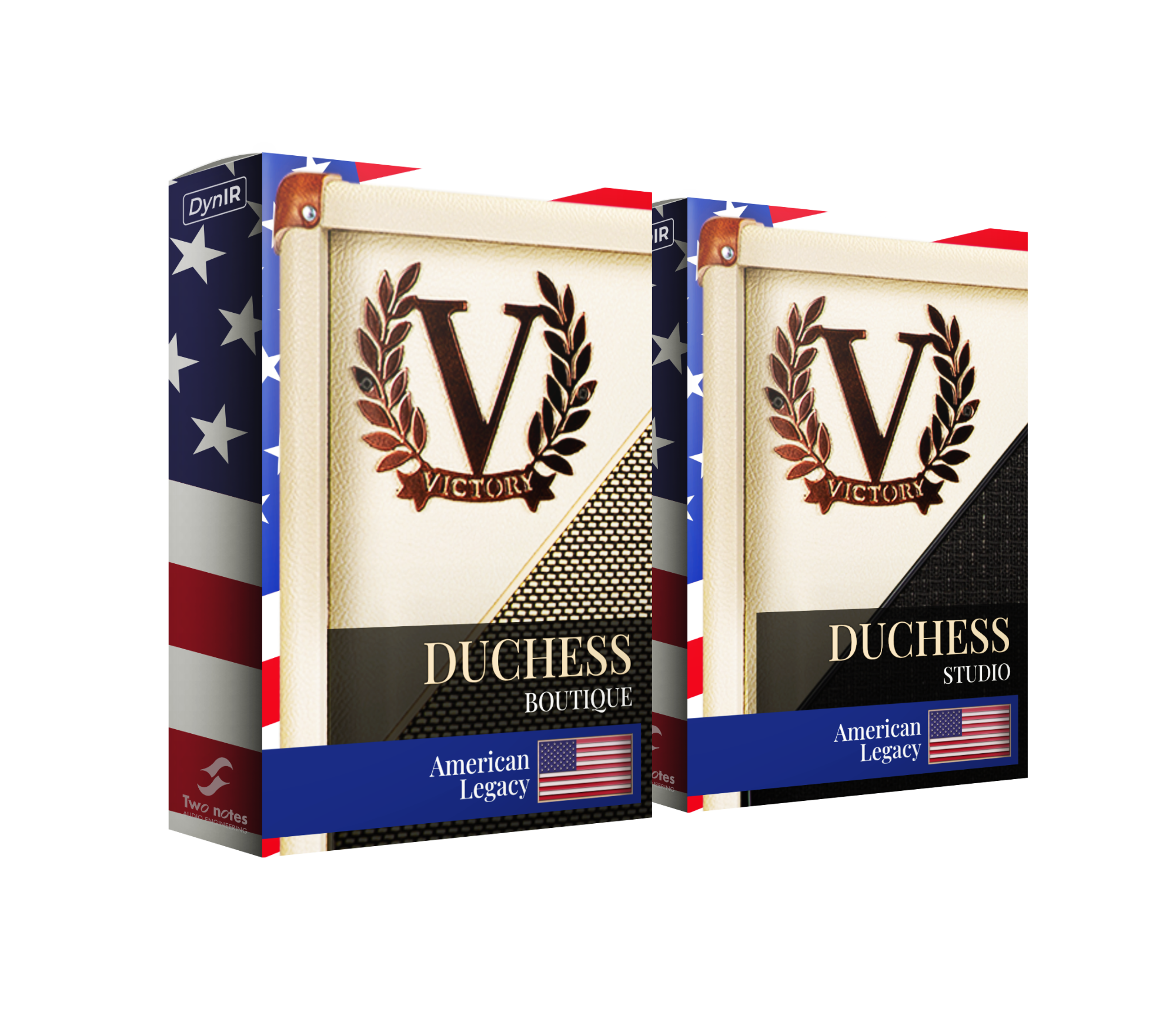 The Victory® Duchess – American Legacy Edition (Complete) collection takes the iconic Duchess line of cabs retrofitted with Jenson® P12N drivers, available with the complete assortment of studio and boutique mics. The Jenson® P12N is without doubt one of the most iconic Jensen® speakers of the late '50s. Tonal distinction is the name of the game with this iconic driver, offering crystal-like clarity in the treble range, transparent mids and powerful, tight bass response. It's no wonder it's earned the title, "King of Clean Tones".
BUY NOW
Looking for something more specific? We've got you covered!
Looking for just the boutique or studio mic sets? No sweat, our companion new-for-2022 Victory® collections deliver everything you need!
Victory cabinets and packs
SUper-charged IR files
You'd need 160.000 studio-grade IR files to replicate the versatility of each Two notes DynIR Cab.
Learn More
Try DynIR Captures for free
No Torpedo device? No problem. Try DynIR cabinets with a FREE trial licence of our industry standard plug-in.
Get started now