♦
---
Engl Amplification® is legendary within the hard-rock and metal circles, renowned for some of the world's best all-tube heads, combos and cabinets. With an artist roster including Steve Morse (Deep Purple, Dixie Dregs), Paul Stanley (Kiss), Marty Friedman, Ritchie Blackmore, Ron "Bumblefoot" Thal (Sons of Apollo) and many others, it's easy to see why Engl Amplification® has become synonymous with rock-solid reliability and sublime, power-fueled tone!
It's a stone hard fact: If Engl puts their name on it, you can be damn sure it meets their exacting standards when it comes to the all-important tone department. From mean to clean, and everywhere in between, it's well and truly time to level-up your collection with our selection of official Engl Amplification® captures.
---
♦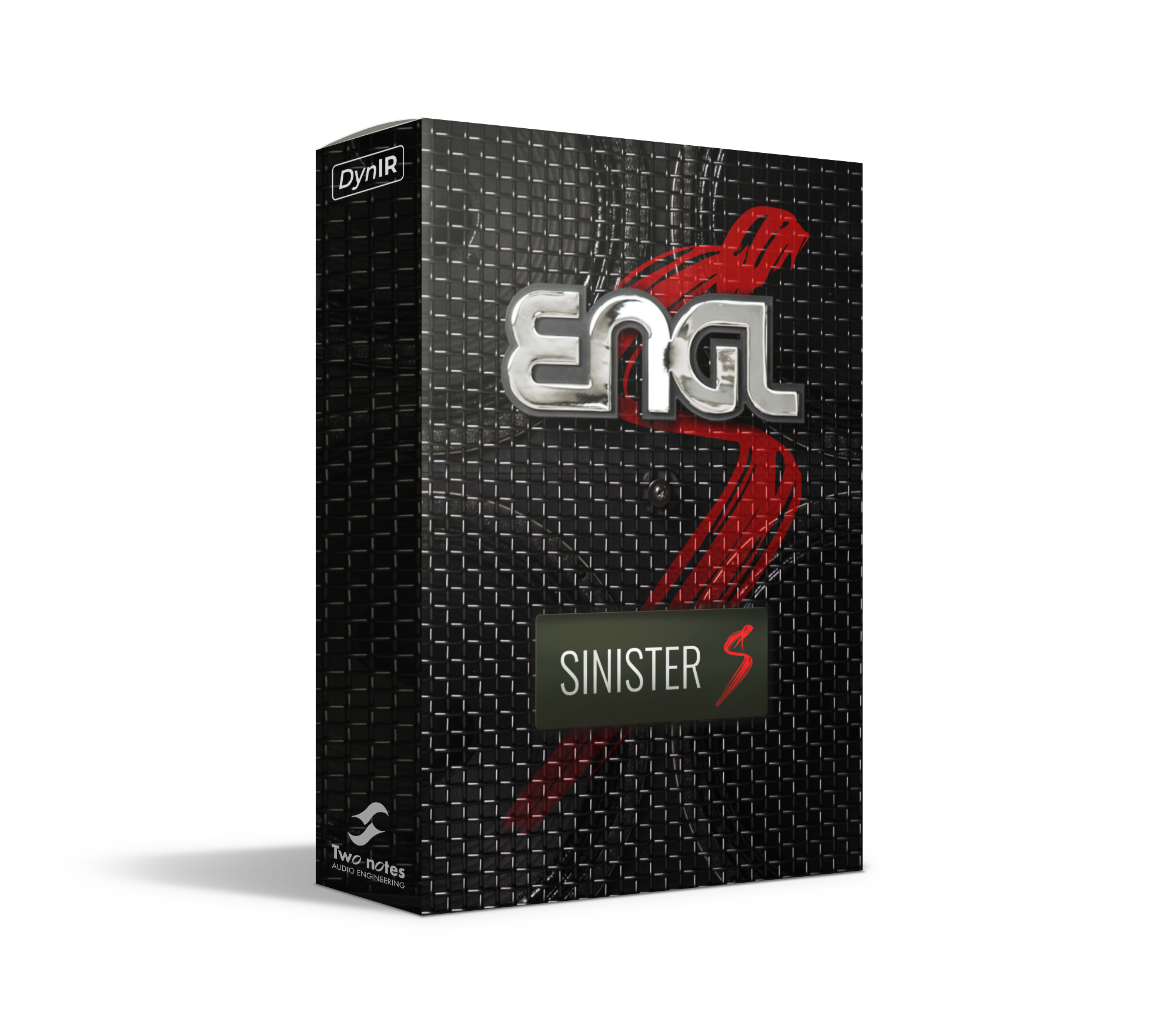 Introducing the All-New ENGL: Sinister 5 Collection
The big question: what would happen if you combined the meticulous precision akin to an iconic German amplifier brand, with the complex overtones, a punchy low-end, cut-fuelled mid-range and searing highs from Poland's finest. Enter the Engl®: Sinister 5 Collection.
Featuring a selection of 1×12", 2×12" and 4×12" captures inspired by Engl®'s current critically-acclaimed lineup, retrofitted with Hesu® Demon Drivers, this series is out-and-out continental exactitude from Europe's tonal elite.
They're powerful, oozing with detailed harmonics and underpinned with unfathomable low string articulation. They're precisie, with lashings of crystalline highs and deft-defying headroom that captures every subtle nuance of your performance. For the player that demands nothing short of tonal perfection, regardless of whether it's a drop-tuned frenzy or groove-fuelled riffage, the Sinister 5 collection is primed for any situation you throw at it!
SUper-charged IR files
You'd need 160.000 studio-grade IR files to replicate the versatility of each Two notes DynIR Cab.
Learn More
Try DynIR Captures for free
No Torpedo device? No problem. Try DynIR cabinets with a FREE trial licence of our industry standard plug-in.
Get started now
CREATE YOUR OWN CAB PACKS
Build your own DynIR cab bundle. The bigger the pack, the bigger the discount!