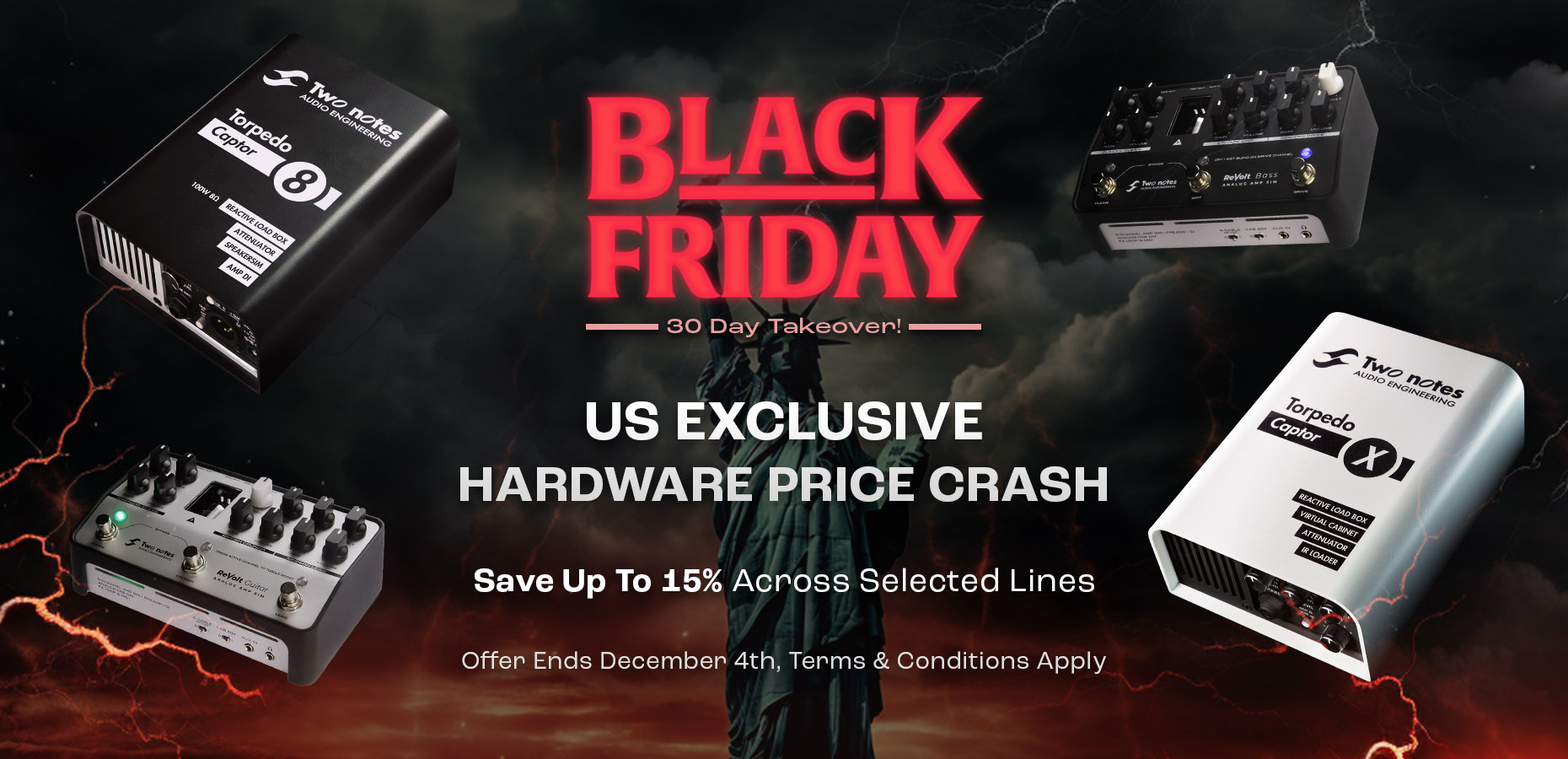 US Black Friday Hardware Price Crash!
Captor X – Just $509.99 • Captor – Just $239.99 • ReVolt Guitar – Just $329.99 • ReVolt Bass – Just $329.99
---
Stateside? Looking for a killer Black Friday Hardware Deal? You've come to the right place!
From now until December 4th we're slashing prices on some pillars in our critically acclaimed roster! Simply head over to our US Webstore or our Reverb Store and grab the almighty Captor X for just $509.99, the industry standard Captor for only $239.99 and ReVolt Guitar or ReVolt Bass for only $329.99. Here's the snag, this limited time deal is only available while promotional stock lasts – so, you'd better hop to it if you want to experience our critically-acclaimed Go Direct product roster for less!
---