♦
---
In the heart of Athens, in the shadow of the Parthenon, lies an untapped treasure of meteoric tonal excellence. Enter: Grindhouse Studios Athens and their inaugural release, GridIron. The brainchild of legendary tone-head and critically acclaimed engineer George Bokos (Nightfall, Rotting Christ), this collection has been a year in the making and boy was it worth the wait. The result is one of our most audacious releases to date! A killer assemblage of 11 captures, packed to the rafters with one-of-a-kind rarities and lost sonic treasures deserving of the mighty Two notes archive.
---
♦
Grindhouse Studios Presents | GridIron
11 Primo Captures from Athens' Finest, Empowering Your Tone With Some Serious Top-Flight Sonics
For a debut release from a new-for-2023 Two notes certified Capture Master, Grindhouse Studio's GridIron is a solid-gold triumph. For starters, there's hidden gems, including captures inspired by Krank® Krankenstein Dimebag Darrell signature 4×12 and a Vox® Super Twin Foundation 2×15. Then, there's a series of certified "tone-head essentials" inspired by a Marshall® 4×15 cabinet outfitted with a quartet of Celestion® G15M original drivers, a Warning®-branded 4×12 tall cabinet outfitted with a quartet of Eminence®'s infamous Cannabis Rex speakers, and even a Randall® 4×12 cabinet outfitted with Celestion® Vintage 30s. Last but by no means least, there's a smattering of the vintage-rare and sonic-oddities including a Grindhouse Custom 1×12 and a Kalart® Victory 1×12 all-metal vintage cabinet outfitted with Jensen® Special Design C12N and Altec®-type drivers. It should be plain to see by now: this ain't your standard rodeo sports-fans!
In creating the Grindhouse Studios Presents | GridIron, George's mantra was simple: provide a sublime cabinet roster, captured with an exquisite mic selection and grade-A studio peripherals to guarantee seamless adaptation from the studio to the stage. Boy has he delivered! Our hats go off to you George, this is a release of titanic proportions and a bonafide classic from the word go!
Check Out GrindHouse Studio's DynIRs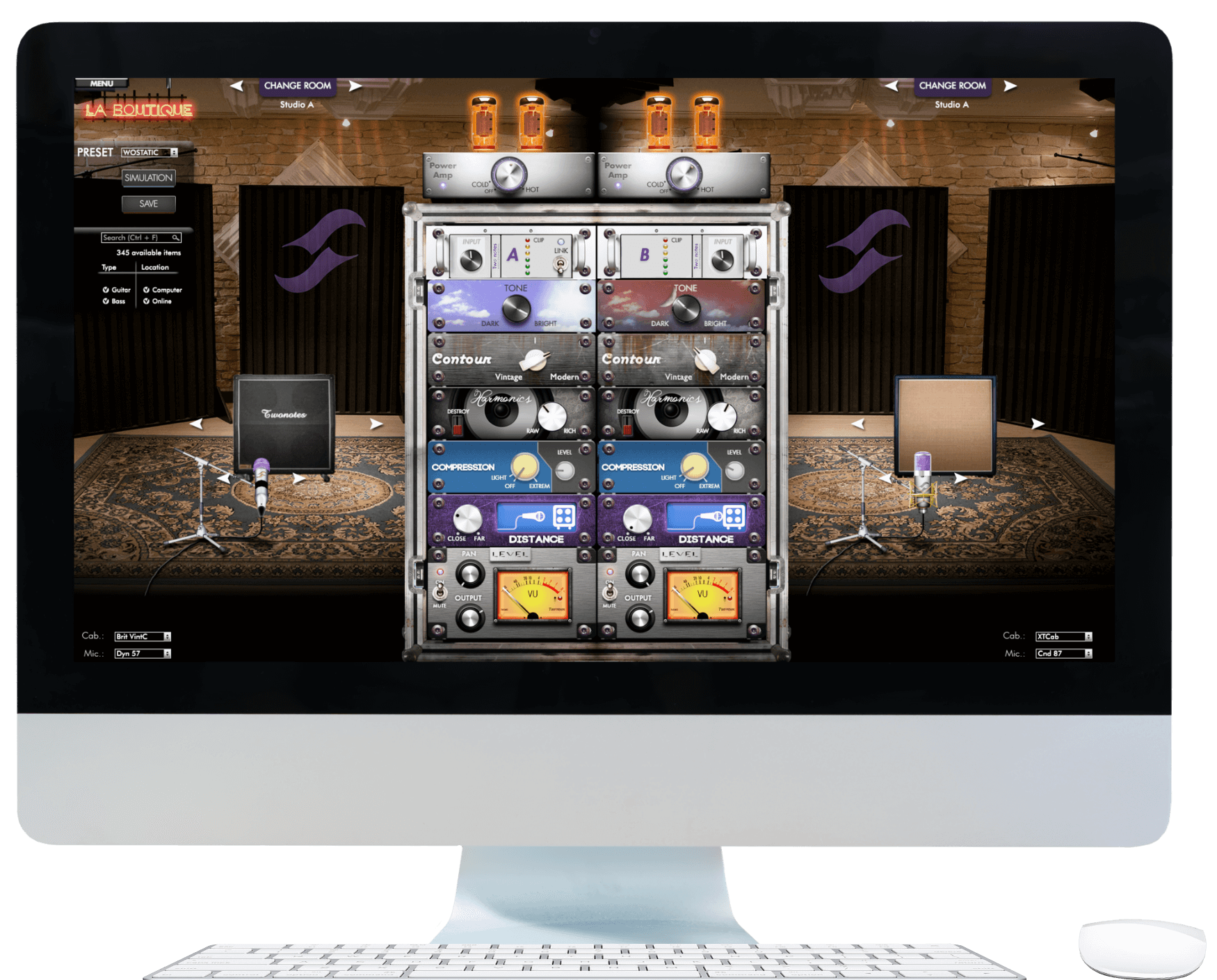 New to DynIR? Discover Torpedo Wall of Sound
Introducing the industry standard audio plugin for virtual miking, power amp simulation and studio grade post effects with Two notes DynIR Technology. With over 450 DynIR Virtual Cabinets available, each with 8 mics, there is no better way to record your guitar/bass tone and have the tone be consistent, perfect, every time.
Best of all, just one DynIR purchase unlocks the full version of Wall of Sound; experiencing leading edge guitar sonics has never been easier!
Super-charged IR files
You'd need 160.000 studio-grade IR files to replicate the versatility of each Two notes DynIR Cab.
Learn More
Try DynIR Captures for free
No Torpedo device? No problem. Try DynIR cabinets with a FREE trial licence of our industry standard plug-in.
Get started now
CREATE YOUR OWN CAB PACKS
Build your own DynIR cab bundle. The bigger the pack, the bigger the discount!