♦
---
When you think 'Death Metal', one name crops up time-and-time again: Erik Rutan.
Cuttin' his teeth in Ripping Corpse and Morbid Angel, today he is a certified trailblazer front-and-centre in Hate Eternal and the legendary Cannibal Corpse. When not touring, Rutan resides as a critically-acclaimed producer and Owner of Mana Recording Studios – a veritable hot-bed for Metal production, having played host to Cannibal Corpse, Hate Eternal, Krisiun, Goatwhore, Soilent Green, Madball, Agnostic Front, The Mountain Goats, Activision's Guitar Hero and MTV Games' Rock Band to name but a few. In short, if you're seeking the undoctored definition of leviathan level tone, look no further than Erik Rutan and his seminal DynIR Release "Mana Recording Sessions" – a bonafide terminus for standout guitar sonics.
---
♦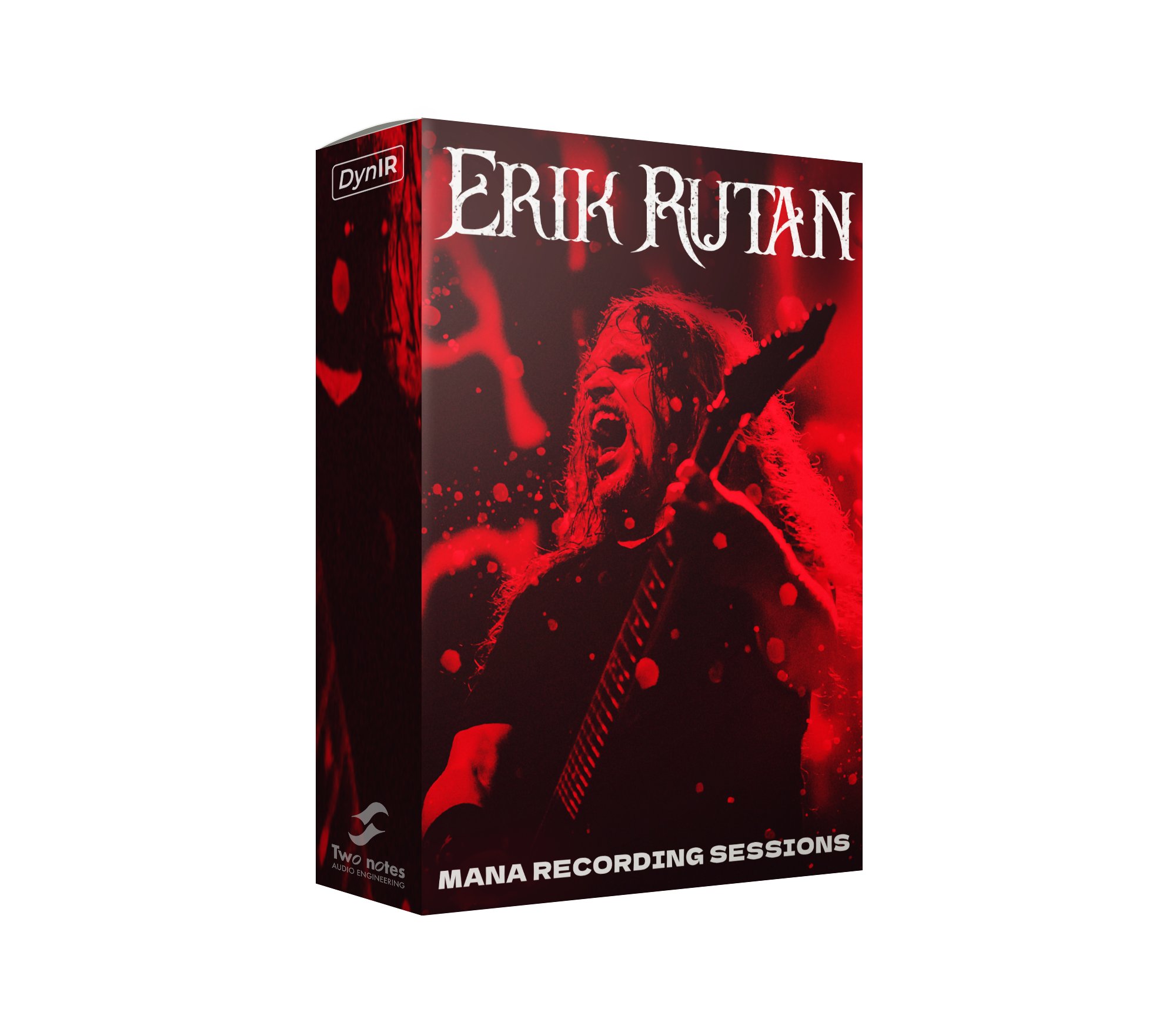 For those in the know, Erik Rutan is a legend in the Death Metal scene. An acclaimed producer, engineer, tone-head and ferocious axe-smith; the kingpin of Hate Eternal and lead guitarist for the exalted Death Metal supermos, Cannibal Corpse.
BUY NOW
Introducing Erik Rutan's | Mana Recording Sessions
When we say Erik's cabinet collection is expansive, we weren't kidding. Settling on 5 next-gen captures was a trial unto itself, but what we've unearthed is nothing short of bonafide Grade-A tone for all your heavier sonic exploits. From a 1960B-inspired Greenback loaded powerhouse, to a Recto®-inspired V30 tonal behemoth – lest we forget a JCM900 4×12 outfitted with well-worn-in G12T-75s – everything you demand for a articulate, defined and outlandish tone is primed for tooth-and-nail full-throttle sonics!
Check out Erik Rutan's new-for-2023 Releases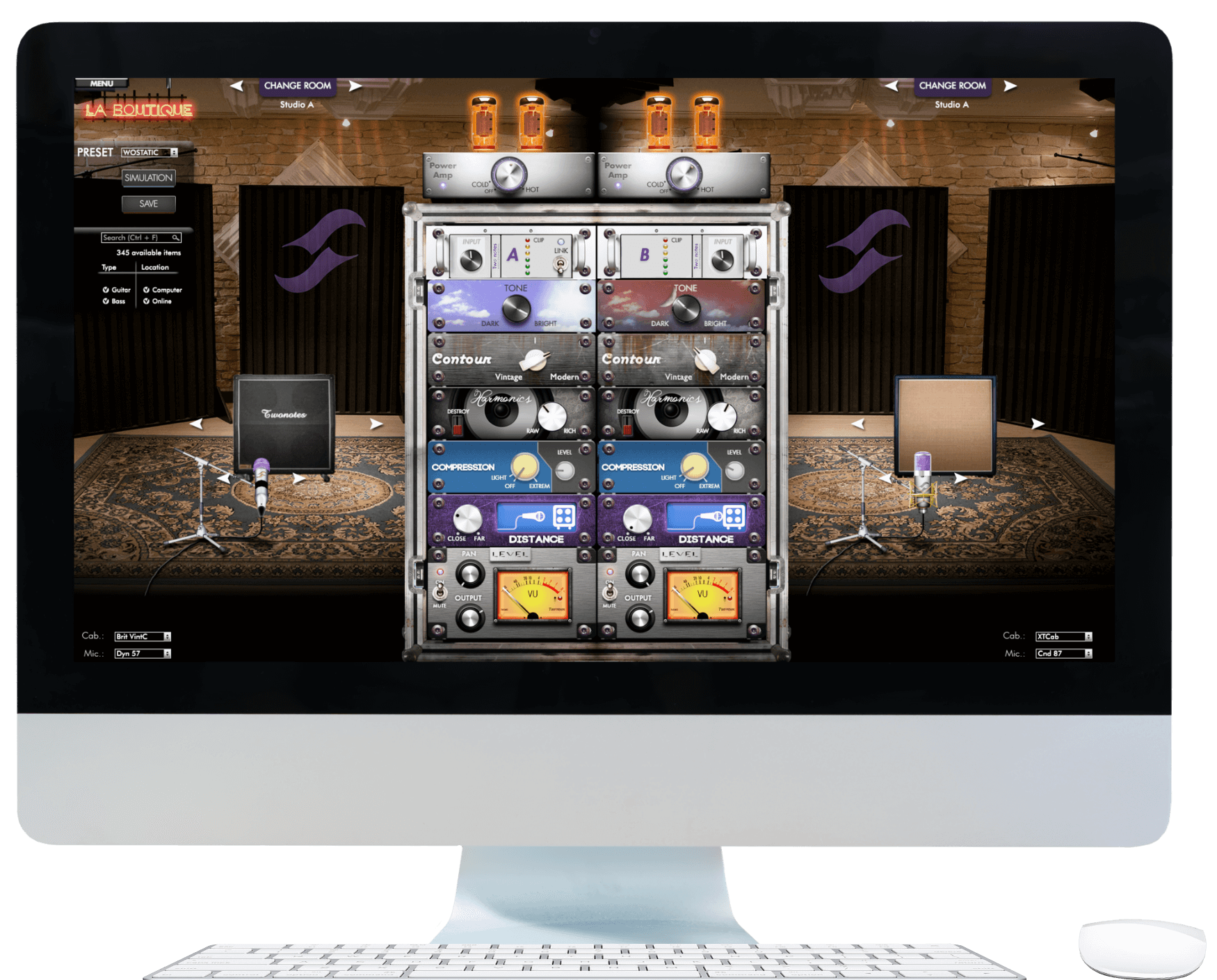 New to DynIR? Discover Torpedo Wall of Sound
Introducing the industry standard audio plugin for virtual miking, power amp simulation and studio grade post effects with Two notes DynIR Technology. With over 450 DynIR Virtual Cabinets available, each with 8 mics, there is no better way to record your guitar/bass tone and have the tone be consistent, perfect, every time. Best of all, just one DynIR purchase unlocks the full version of Wall of Sound; experiencing leading edge guitar sonics has never been easier!
Super-charged IR files
You'd need 160.000 studio-grade IR files to replicate the versatility of each Two notes DynIR Cab.
Learn More
Try DynIR Captures for free
No Torpedo device? No problem. Try DynIR cabinets with a FREE trial licence of our industry standard plug-in.
Get started now
CREATE YOUR OWN CAB PACKS
Build your own DynIR cab bundle. The bigger the pack, the bigger the discount!