♦
---
For players traversing the Technical Death Metal vista, one player stands apart – Karl Sanders.
From roots in the 80's thrash metal explosion with Morriah, today Karl is internationally known as the founding member of ancient Egyptian-themed Technical Death Metal supremos, Nile. With 9 studio Albums under his belt (and a tenth in production), a slew of collaborations with the likes of Morbid Angel, Behemoth, Ex Deo, Grave and Tourniquet, and 3 critically-acclaimed Ambient/Egyptian folk solo albums, Karl's prolific musicality is only matched by his next-level prowess in the all-important tone department. His playing: exacting. His songwriting: immersive. His tone: a thunderous face-melting onslaught. It was about damn time we pulled him into the Artist-Series ranks for a genre-defining DynIR release!
---
♦
Introducing "Enter the Nile"
Brace Yourself! Our new-for-2023 Enter the Nile Cabinet Collection is a titan-grade artist-series capture combining an eclectic collection of 4×12 cabinets from Karl Sanders' personal backline. Whether it's a paper-route funded vintage Marshall® outfitted with Celestion® 65's, a 70's Creamback-loaded Marshall® bought from funk-supremo Moses Mo (Mothers Finest), a pawn-shop special loaded with Greenbacks or a Splawn® 4×12 with a quartet of 65-watt Celestion® G12M-65 Creambacks, in digging through Karl's gear we've unearthed some true hidden gems! Are they unique? Oh yes! Are they versatile? You better believe it! Most importantly, Do they CRUSH? That's three-for-three with a Karl Sanders guarantee! Take it from us, from clean to downright mean, and everywhere in between, this is one collection deserving of every tone chaser's arsenal.
Captured at Mana Studios under the watchful eye of none other then Erik Rutan and our resident in-house Capture Master, the Karl Sanders | Enter the Nile DynIR cabinet collection ships with an exquisite selection of mics hand picked by Karl to ensure this DynIR represents the pinnacle in versatility from the studio to the stage.
Check out Karl Sanders' new-for-2023 DynIRs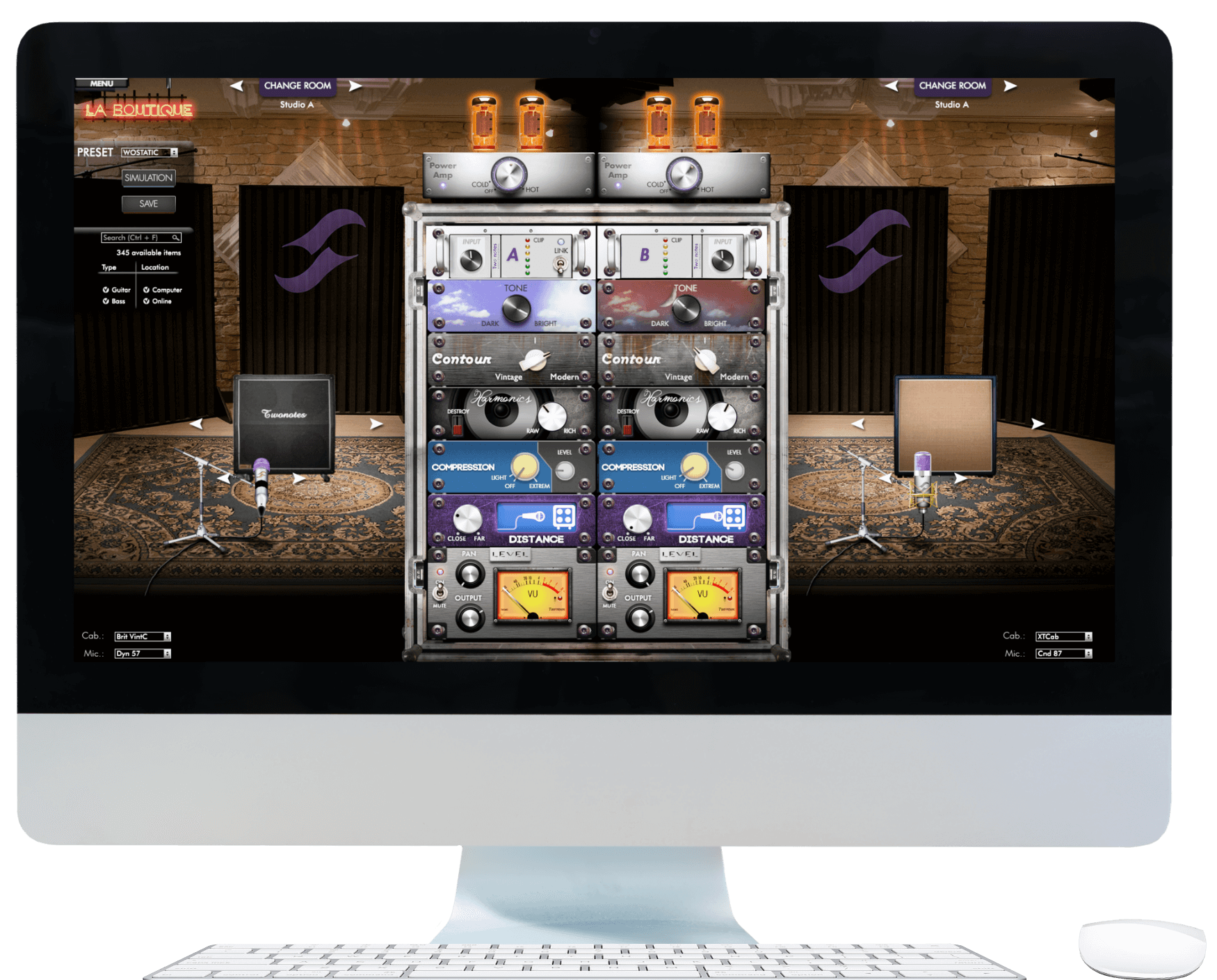 New to DynIR? Discover Torpedo Wall of Sound
Introducing the industry standard audio plugin for virtual miking, power amp simulation and studio grade post effects with Two notes DynIR Technology. With over 450 DynIR Virtual Cabinets available, each with 8 mics, there is no better way to record your guitar/bass tone and have the tone be consistent, perfect, every time.
Best of all, just one DynIR purchase unlocks the full version of Wall of Sound; experiencing leading edge guitar sonics has never been easier!
Super-charged IR files
You'd need 160.000 studio-grade IR files to replicate the versatility of each Two notes DynIR Cab.
Learn More
Try DynIR Captures for free
No Torpedo device? No problem. Try DynIR cabinets with a FREE trial licence of our industry standard plug-in.
Get started now
CREATE YOUR OWN CAB PACKS
Build your own DynIR cab bundle. The bigger the pack, the bigger the discount!