♦
---
In the wonderful world of modern-day guitar sonics, Celestion®'s reputation is second-to-none.
Their design: innovative. Their speaker's performance: exceptional. Their tone: immaculate.
With a roster of artists including Slash, EVH, Peter Frampton, Steve Stevens, Brian May, Jimi Hendrix, Steve Vai and Angus Young (plus legion of top-draw axe-smiths far too vast to list here), Celestion® have cemented themselves as the leading innovator when it comes to stand-out tone. With Celestion®'s official brand releases available exclusively from Two notes in DynIR format, you're primed to discover the seminal tone that has shaped generations courtesy of this bonafide pillar in the world of modern guitar and bass sonics.
---
♦
Celestion® Presents: The G12H-75 Creamback and G12M-65 Creamback Collections
Regardless of whether you're a die-hard Creamback aficionado or newbie in the world of classic – truly iconic – guitar tones, Celestion®'s new-for-2023 G12H-75 Creamback and G12M-65 Creamback collections are bonafide must-haves for your tonal armoury.
First-up, there's the legendary G12M-65 Creamback; brimming with vintage mojo, it's unmistakable low end grunt, warm vocal mid-range, crunchy upper-mids and refined highs delivers nothing short of legendary tone whose inspiration (the original G12M) spawned a myriad of genres and elevated the tone of greats including Hendrix, Clapton, Beck & Page.
Then there's the G12H-75 Creamback – a new breed of high-power, sonically-distinct driver that fuses subtle undertones of classic G12H flavour with a superbly tight low-end, lashings of punch and articulate highs. From sultry cleans, to down-right means – and everywhere in between – the faithful Creamback is as versatile as it is sonically distinct, ready to enrich your next performance with the pinnacle in Celestion®'s tone-bending know-how.
With 3 jaw-dropping collections available to titillate your tonal taste buds, everything you need to discover the primo sonics of the Creamback is available in Two notes' class-leading DynIR format!
Check out Celestion®'s New-For-2023 DynIRs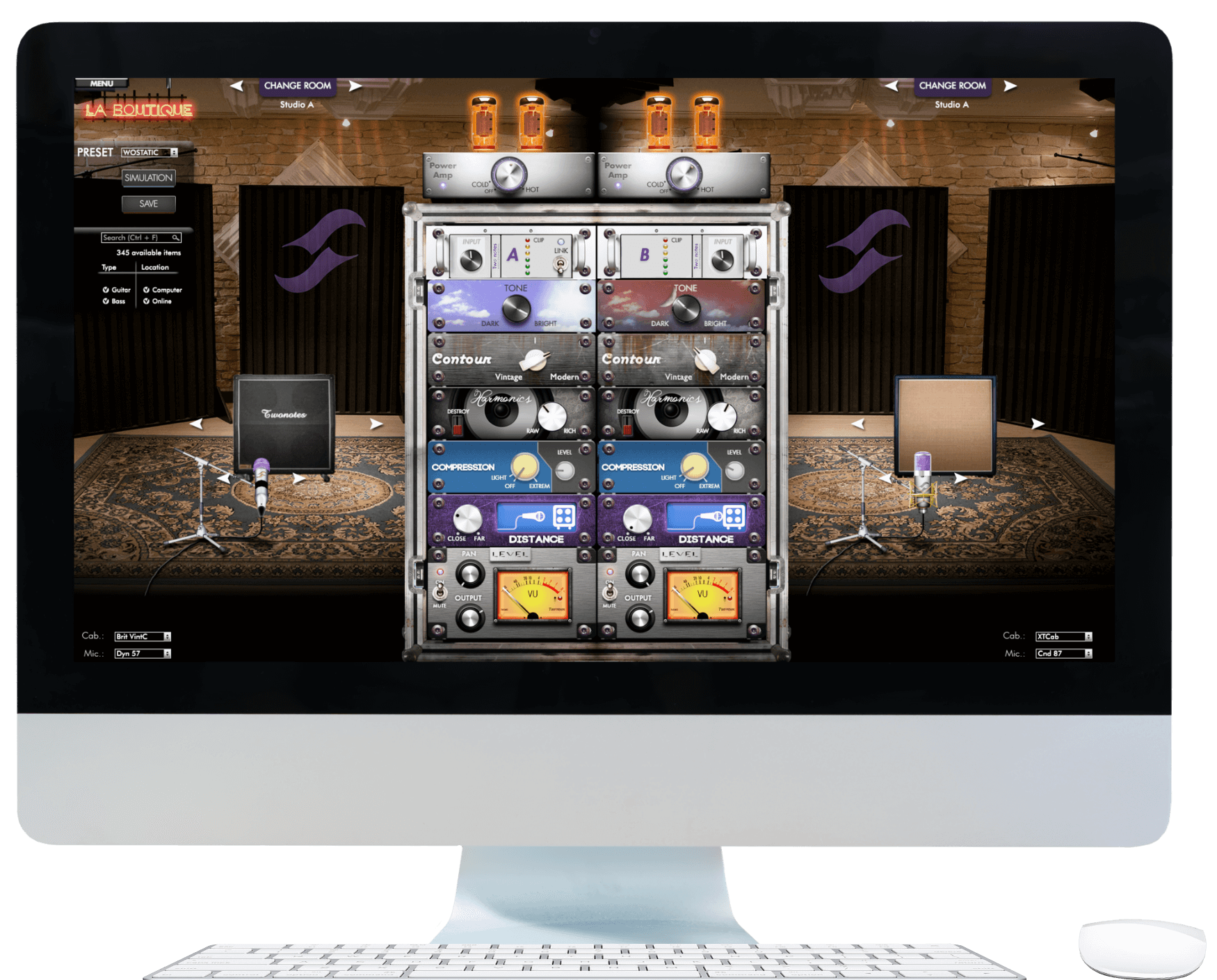 New to DynIR? Discover Torpedo Wall of Sound
Introducing the industry standard audio plugin for virtual miking, power amp simulation and studio grade post effects with Two notes DynIR Technology. With over 450 DynIR Virtual Cabinets available, each with 8 mics, there is no better way to record your guitar/bass tone and have the tone be consistent, perfect, every time.
Best of all, just one DynIR purchase unlocks the full version of Wall of Sound; experiencing leading edge guitar sonics has never been easier!
Super-charged IR files
You'd need 160.000 studio-grade IR files to replicate the versatility of each Two notes DynIR Cab.
Learn More
Try DynIR Captures for free
No Torpedo device? No problem. Try DynIR cabinets with a FREE trial licence of our industry standard plug-in.
Get started now
CREATE YOUR OWN CAB PACKS
Build your own DynIR cab bundle. The bigger the pack, the bigger the discount!